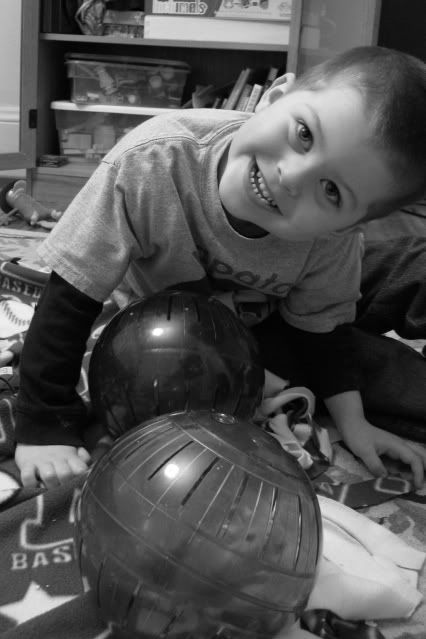 We're turning off cable and switching to a netflix/hulu combination. Subsequently, this boy has developped a love for prehistoric documentaries by national geographic. He'll request them over cartoons, which does this mama's heart so good.
Until we have to answer the question:
"Hey, guys? What's fertilization? How do they do that? What does the daddy dinosaur give the mommy dinosaur?"
Then we're in real trouble.