We had pretty big plans for this H
alloween
. Then, you know, I went and had a baby and reality set in. Wanting to keep a family theme, but also keep it frugal and fast, we decided to go as the Flynn-Fletcher family from Phineas and
Ferb
, one of Stinky's favorite shows.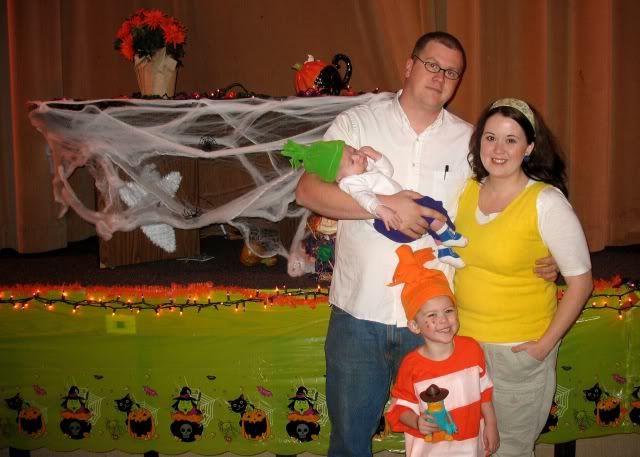 For comparison: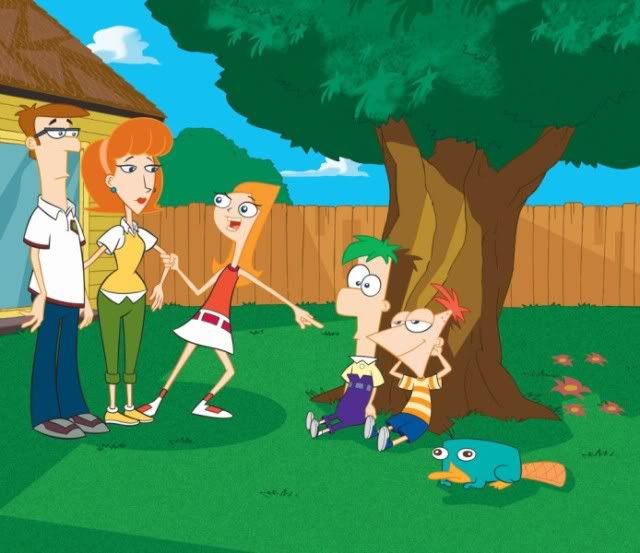 We considered spraying the boys' hair, but with the cold and damp weather here, hats were a better way to go. All in all, we spent under $25 for the costumes. I had to paint Stinky's shirt. Who'd have thought it would have been so hard to find an orange striped shirt?
Rotten's
pants were made from a 99 -cent thrift store tee, and I only had to but half a yard of orange fleece for his hat and buttons for my earrings. Everything else we had on hand. Not as big or bold as
last year's

Shrek

costumes
, but I wasn't going to stay up all night sewing when I'm already up several times a night. Stinky's already putting in requests for next year- and they're quite a bit more involved.
Happy Halloween, everyone!