I love fall. I love cooking in fall, the warm, hearty food after being outside in the cold. I love the colors, and the transition nature makes. I love the smell of spices and leaves. I love the way that fall begins the time of year that is full of traditions.
One of our traditions in the trek out to the pumpkin patch. We've gone to the same one for four years, now, and each year it's more fun. Stinky loves running through the muddy patches (with our sunny October, there was much less of that than the year we took the picture for the header). We told him this year he could choose his own- but he had to be able to pick it up and carry it to the wheelbarrow by himself.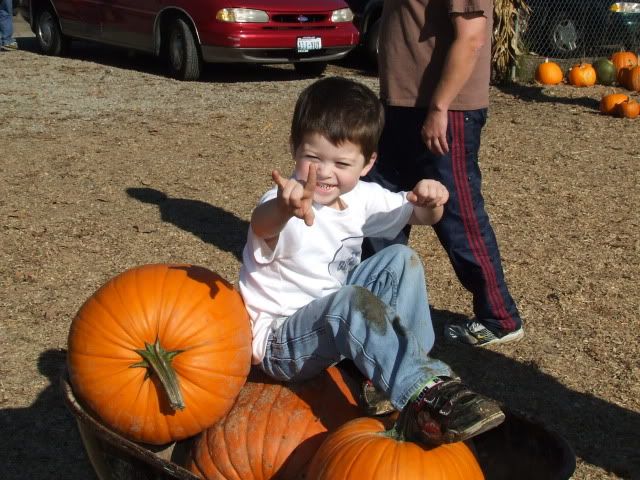 My parents got some free pumpkins as part of the CSA at this farm, so we went with them. WBH will be carving one for them this weekend. Check out his past work
here
. He's got some big ideas for this year's pumpkin.