Have you seen the awesome dinosaur planters that are popping up online? Considering how much Stinky loves his dinosaurs, I'm just surprised it took me this long to get around to making them.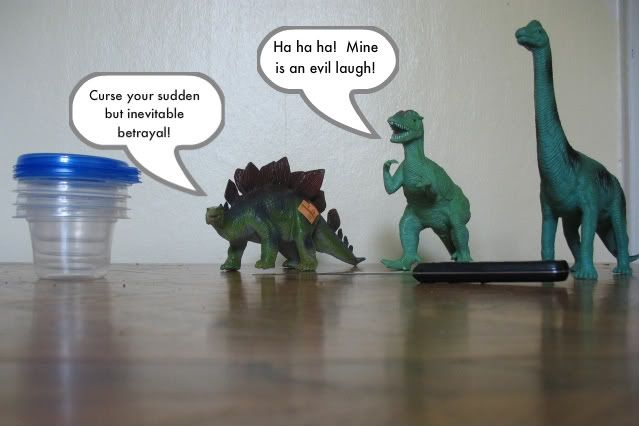 You score a bajillion bonus points if you name the show. When I picked up the dinosaurs it was all I could do not to start re-enacting this scene in the middle of Goodwill.
You'll need:
A sharp serrated knife
Toy Dinosaurs
small cup or container to fit inside dinosaur toy
soil
seeds or plant
File (optional, but reccomended)
First, cut your container to about an inch tall and make a drainage hole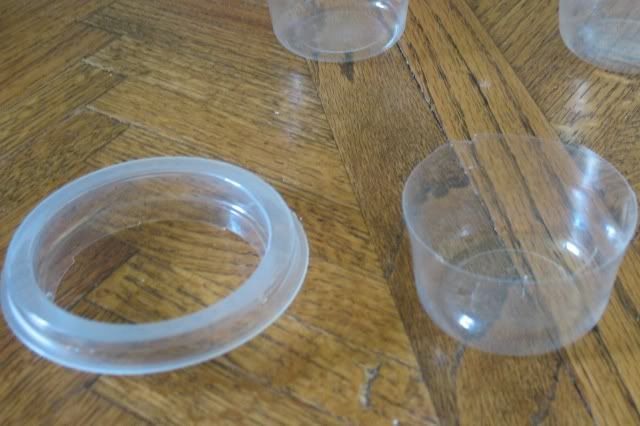 Then, draw an approximation of the shape of your cup on your dino's back. Stab and cut. Be careful, please.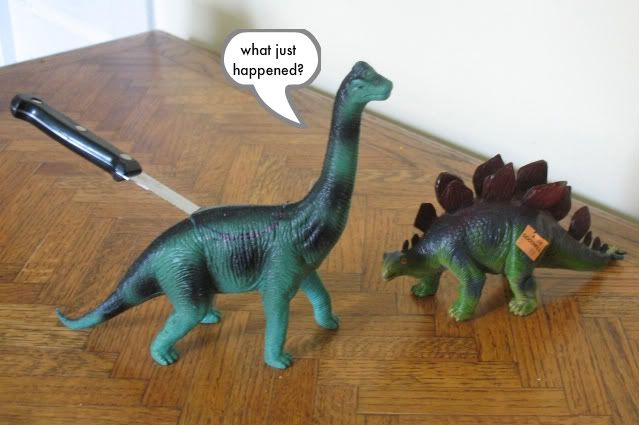 Cut the hole out of his back, then file away the shredded plastic. It's optional, but it makes it look a lot nicer.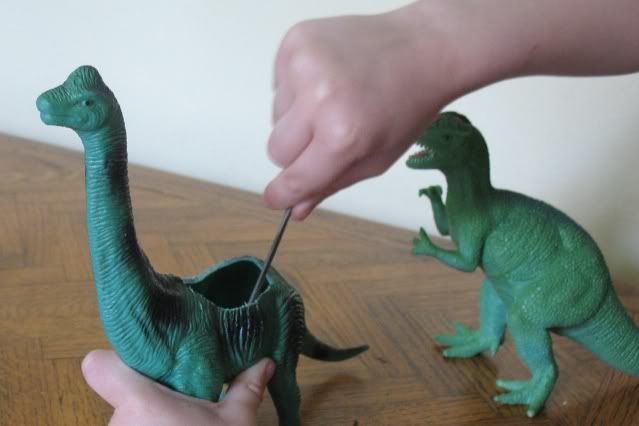 You'll have to crumple up your cup probably, but fit it inside the dinosaur's back. Fill with dirt and plant seeds, or fit your plant inside. TaDa!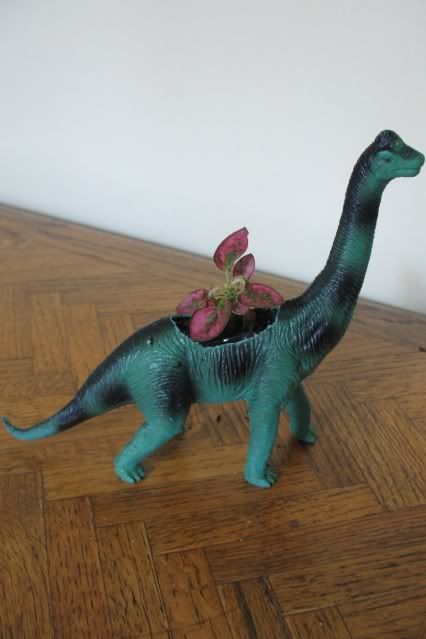 I'm going to admit that I've taken out this plant from the brachiosaurus and the stegosaurus and planted basil in them. Why? Because they're herb-ivores. And you thought the TV show reference would be the geekiest part of this post.
You can also spray paint these for an added pop of color, which is fun. Succulents and herbs are a good choice for these, as they won't grow too much for the size of the container. Enjoy!