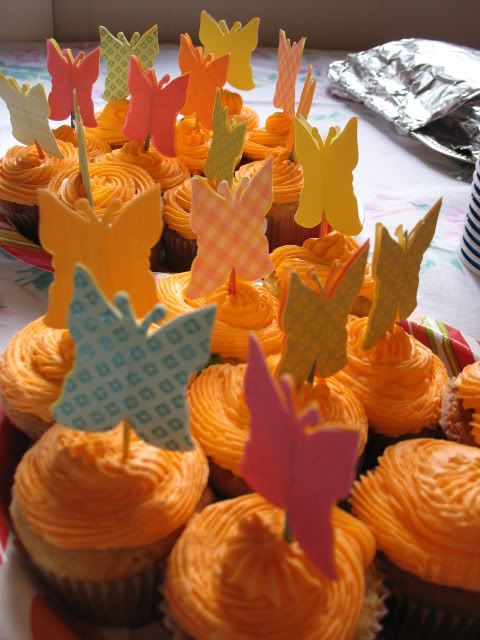 I need to be creative again. I need to be working towards goals. These cupcakes are the last bit of crafty-ness I've done, and that was at the beginning of this month. There is always a great reason- teething baby, messy house, other obligations. I do know, though, that I'm happier when I'm working on a project and allowing myself that outlet. There will always be a reason not to, but I really want to make sure I'm taking the time to work on some of the goals I've set, creative and otherwise.
On
pinterest
(have you signed up for it yet? It's the most amazing time sucker ever), I found a phrase that I haven't been able to get out of my head for a while- "If it's important, you'll find a way. If not, you'll find an excuse." There will always be something else that probably needs to be done, but I can find a way to fit in the things I want, too.
I'll be helping a friend with a baby blanket soon, and I'm looking forward to that- but I need to get back to work on some of my own stuff too. It's not a lack of supplies or ideas that's keeping me from workin on it- it's just me being stopped by feeling overwhelmed with life. I think if I take the time to focus on a project like this- even just a little each day- I can conquer feeling overwhelmed, too.