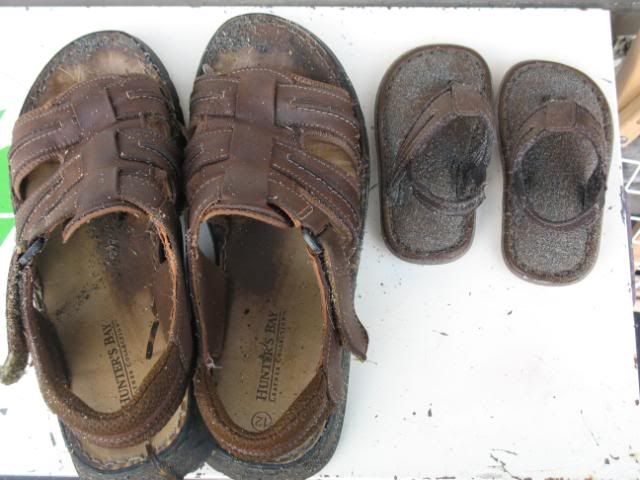 My family doesn't own a beach house of our own, but for the last two summers, we've rented a few days at
Waterway House at Fort Flagler State Park
. We all get along so well there. We all work together, and there never seems to be more work than we want to do. Meals are taken together at the three tables we push together or at the picnic bench just behind the house. We watch boats, ships, and submarines pass through the inlet from our living room windows.
It's a pared down building, with tile floors, thrifted furniture and uncomfortable mattresses. Two small shower stalls are shared by ten people, and we usually have someone sleeping on the couch. Meals are simple, every noise you make echoes through the halls, and we all love every minute of it.
Daytimes are spent with bike rides, reading, beach combing, and watching the deer that are so accustomed to guests that they graze on the lawns right next to the building. At night, we stay up late watching movies and playing board games. Eventually someone, usually one of my sisters, dissolves into contagious giggles that wakes those who have gone to bed before, but no one gets mad about that. On the final day, many of us head to the beach in the morning for the 'grizzly bear dip,' then race back to the house for the hot showers. Then we divide up the chores and it takes less than an hour to take-down the vacation for another year.
Lately, things have felt so busy, that I'm longing for the beach house. I am wondering what it is that creates these feelings. I want to think that it's more than the act of being on vacation. It seems to me that there's something about the simplicity of things there that must have more to do with it.
I want to go to the beach house.