I am descended from a laundry queen. My mother knows how to get out almost any stain, and her laundry smells the way I imagine heaven smells. I've inherited some of this ability, but as I was washing some of the baby laundry, I'm learning that there are some stains that are forever. However, that doesn't mean they can't be covered up.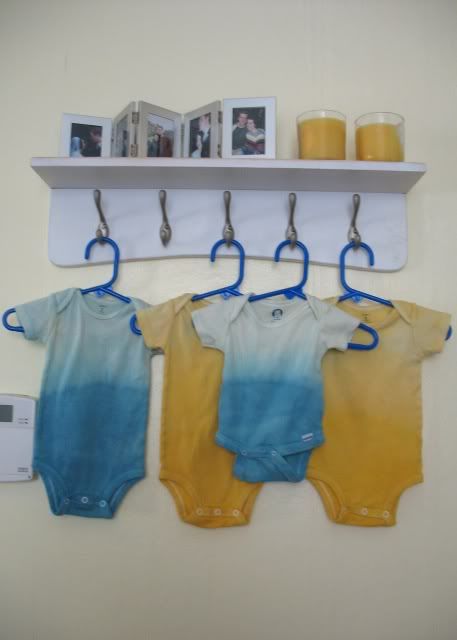 Using
V and Co's ombre style onesie tutorial
, I dyed 8 onesies this weekend. I tried the yellow first, on the more stained one, and they needed more covering, so the dying technique wasn't as usable. It used it with the blue dye more, and I love how it turned out. Here's hoping it will help hide new stains as they come, too.