This is what the big wall in our living room used to look like: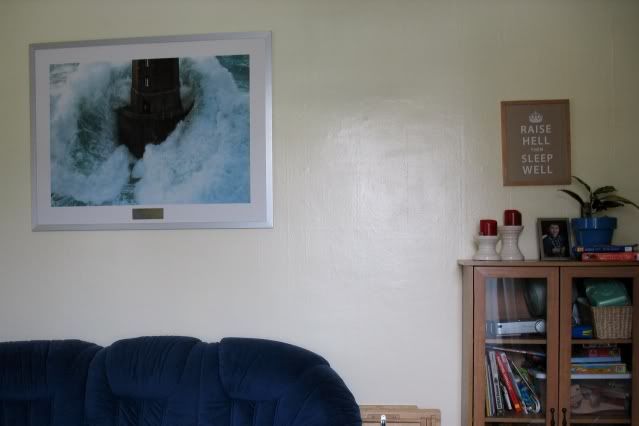 It wasn't bad, but it wasn't really us, either. So I decided to use what we had to change it up. Lucky, we had four Ikea frames the matched, searched the house and internet, played with my Cricut, and came up with what you see below!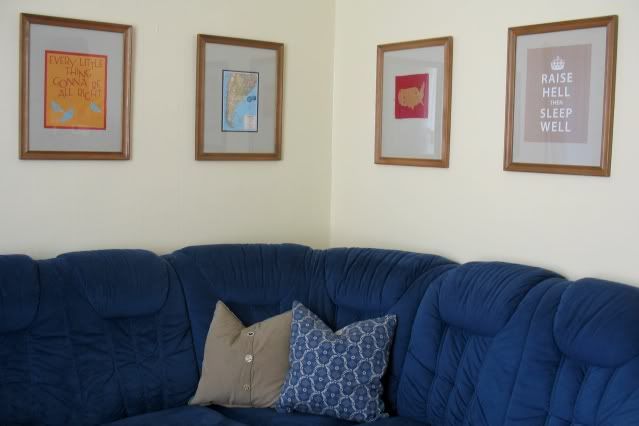 All of the pictures are 'matted' on fabric from a sheet.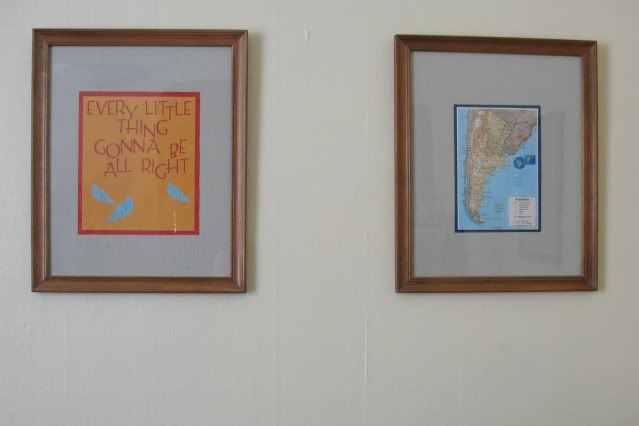 On the left are lyrics from Bob Marley's "Three Little Birds." My pregnancy with Rotten had a rocky and scary beginning, and I was terrified of the possibility of another miscarriage. On the morning of our first big ultrasound, I woke with that song in my head, and couldn't get it out. Two hours later, we saw his heartbeat going strong. I worked that up on my Cricut.
On the right is a map of Argentina, where WBH served a mission for our church. I printed that offline and backed it with paper to matched the couch. Dig me, following the map trend.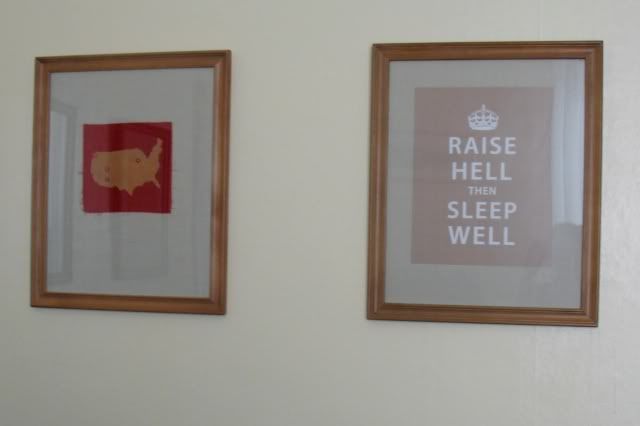 On the left is the front of a throw pillow I made that was too small for the form. I love the way the frayed edges look under the glass. On the right, a print I got for my birthday, while we were working to get the drug-dealing jerks off of the block.
I'm really excited about how it turned out, and proud for not spending a cent to put it together. It feels much more 'us' now.