Last weekend, I did my first craft fair. Being a procrastinator, I put off preparing until the week before. This meant late nights and lots of work in that time.
I got lots of positive feedback- then I made one sale. Fortunately, it covered my table fee and we used the rest to take Stinky to the bounce house. What this means for you is that I'm doing a giveaway! Yay!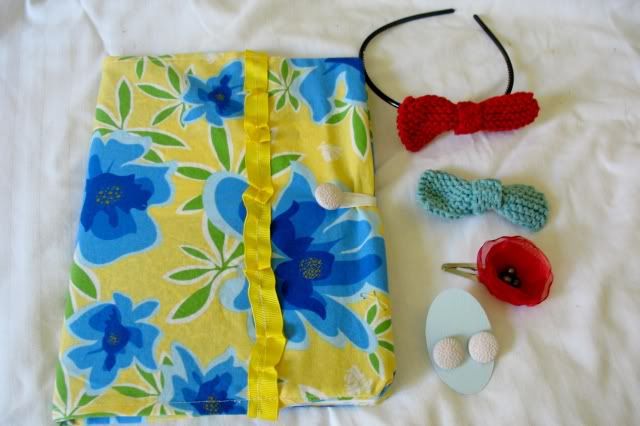 Above is one of each item I made to sell:
a covered notebook with inner pocket and button closure.
a knit bow headband
a knit bow barrette
an organza and fresh water pearl flower barrette
and one pair of vintage button earrings (posts are sterling silver)
To enter, leave a comment. For a second entry, post about it on facebook and leave a comment that you did. Unfortunately, this is only open to residents of the US. Shipping can be a beast.
Giveaway closes at midnight on July 10, winner announced July 11.