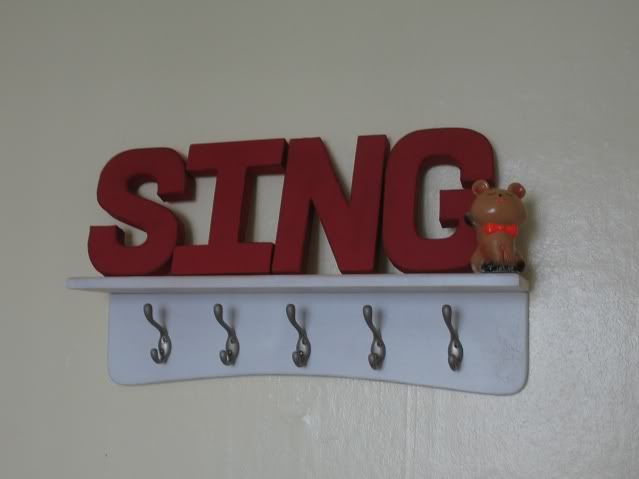 Look familiar? Sure it's been busy, but I had that January header up a week into February.
These letters lean on my eat-in kitchen wall, and were inspired by the "eat" dining rooms signs that seem to be popping up all over the internet. Well, our kitchen/dining is smack dab in the center of our home- and we eat, dance, create, laugh, run, and you guessed it- sing in there. I love the color they bring into the kitchen. In addition to the "eat" signs that inspired it (one blogger said that her husband asked her if she was going to put the word "poop" on their bathroom wall), I must confess that I saw a set of vintage letters that spelled out "sing" on etsy and loved them, but couldn't justify $50, plus hardware to hang or help them stand. These came in under $15, and I got to customize my color. It's a nice reminder, too, I think.
Oh, and the smug-looking little lion cub? It's a bank that belonged to my maternal grandmother. I like the look on its face.
Happy Valentine's Day. It will be heart-shaped food all day long around these parts!