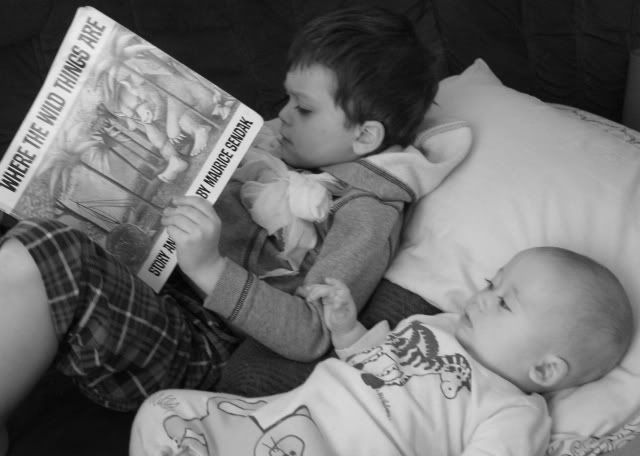 (In case you were wondering,the couch is where my wild things are often found, taking brief breaks from their adventures .)
It was a rough night for everyone around these parts. It included way too much crying and way too little sleep. The only sleep I can say that I'm certain I got was sitting upright in a chair where I zonked out while feeding Rotten. As a result, the night and morning have pretty much blended together and somewhere in there, I became a huge jerk. A massive headache hit me. Stinky woke early, woke Rotten and me, got into everything in the bedroom he knows he isn't supposed to, and spoke as loudly as humanly possible. I haven't had a drink in my life, but I swear sleep deprivation has given me a hangover.
I'm glad my children are so forgiving. I hope they won't remember days like this. The plan for the day is to get Rotten down for a nap, then to clean the jerk-i-ness right out of me. Then it's all Dr. Pepper, movies, knitting and baking. The plan for the weekend is to stay warm and do as little as possible. What about you?