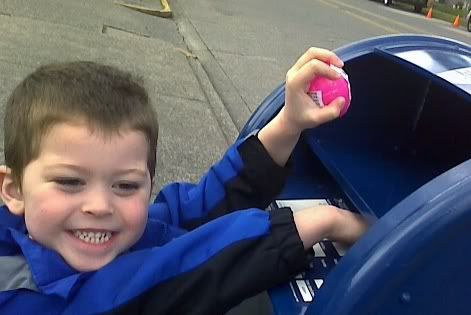 We dropped our
eggs off in the mail
- I'm hoping they'll reach their recipients by Easter and hopefully brighten some postal workers' day on the way.
I have to admit, those plastic easter eggs make me a little bonkers. They're great for Easter egg hunts, but then they're all over, you step on them, and they're not especially attractive. Fortunately, this week I managed to turn some of them into something a little nicer looking.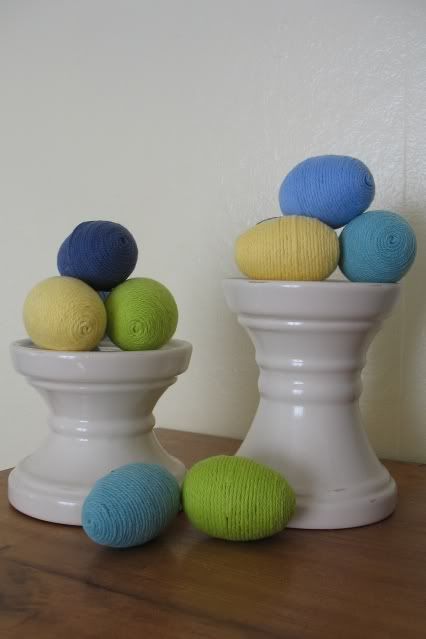 I think they're pretty cute! Here's what you need: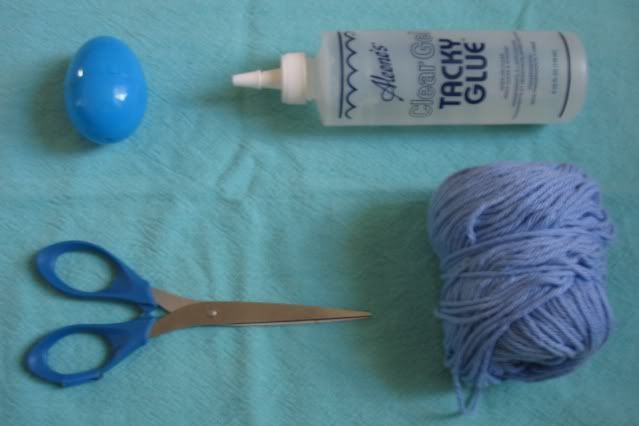 Plastic Egg
Clear Craft Glue
Scissors
Yarn (I liked the look of Sugar 'n Cream- and there are so many colors)
You'll also want a baby wipe on hand to wipe the glue from your fingers.
Swirl the glue around one half of your egg, then spread it around with your finger.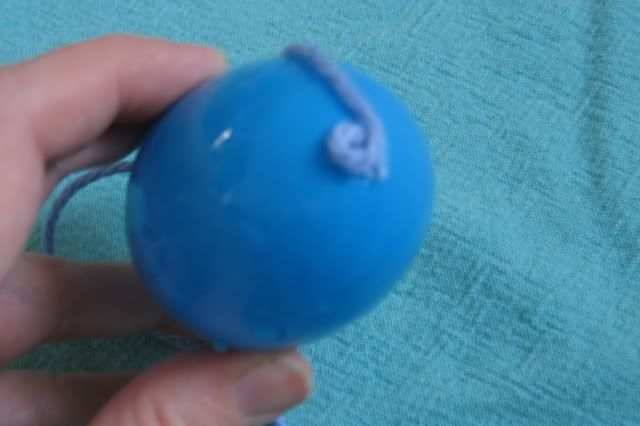 Starting at the top, loop the yarn around on itself and wrap it around. Continue swirling the yarn around .