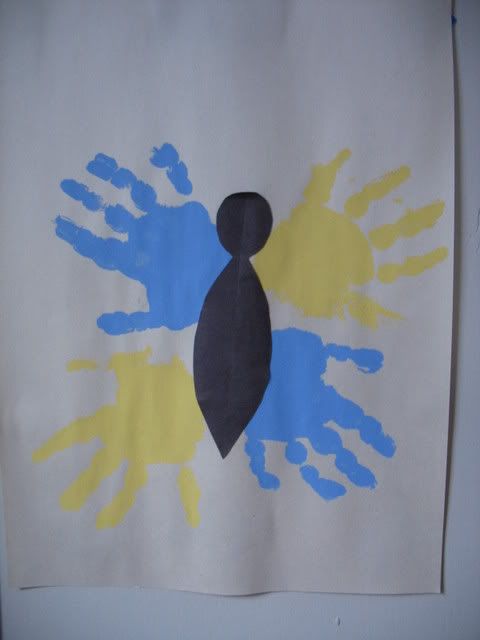 This is a project Stinky and I did together for the Butterfly Project at Holocaust Museum Houston. To represent the 1.5 million children that died in the holocaust, they are collecting 1.5 million butterflies. If you are interested in contributing to this project,
Birds of Paper
has the information at her site.
Forgive the horrible picture below, but these are the pumpkins I made using the tutorial from last week's I Made it Monday. I love pumpkins because you can extend their decorating lifetime between Halloween and Thanksgiving.