Saturday was a whirlwind, animal filled day. We started at the annual reptile show (not adding any to the brood this year, we just bought some food, and WBH got the chance to meet some people from the herp society). Stinky met a tiny horse- not just a miniature horse, but a dwarf miniature horse. He was adorable and cuddly, and apparently potty trained! Fortunately, he's being trained to be a therapy animal. Stinky's exuberance and excitement didn't phase Mini-Whinny's owner at all.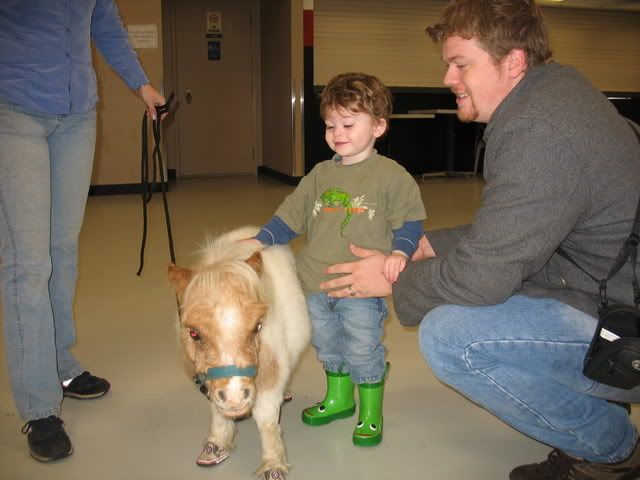 Then, we went to the zoo for the annual halloween event "ZooBoo." I love getting the costumes worked up at put together, but it feels like a lot for one day. I try to find other costume-wearing opportunities. This year, we think we've got the cutest cowpoke ever.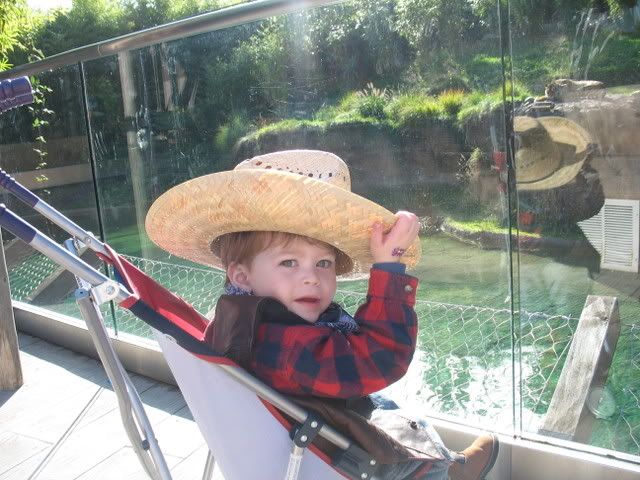 Pumpkin bowling was a hit with Stinky.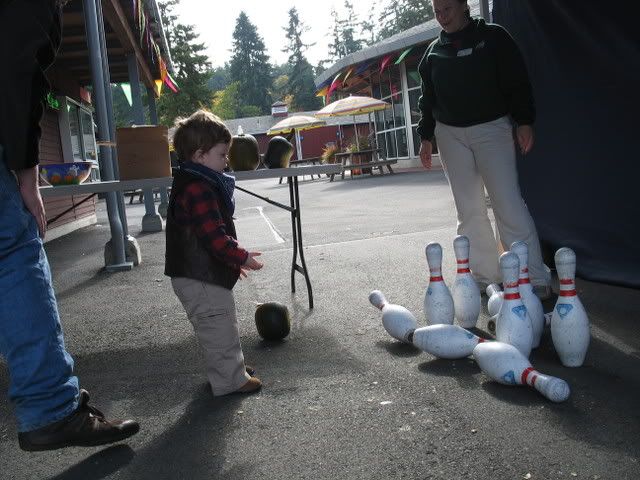 Yay for full family pictures!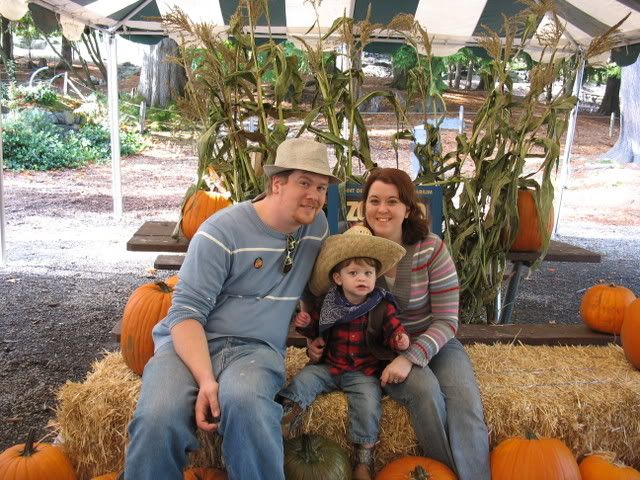 And here's a look at why I'm the luckiest lady in the world: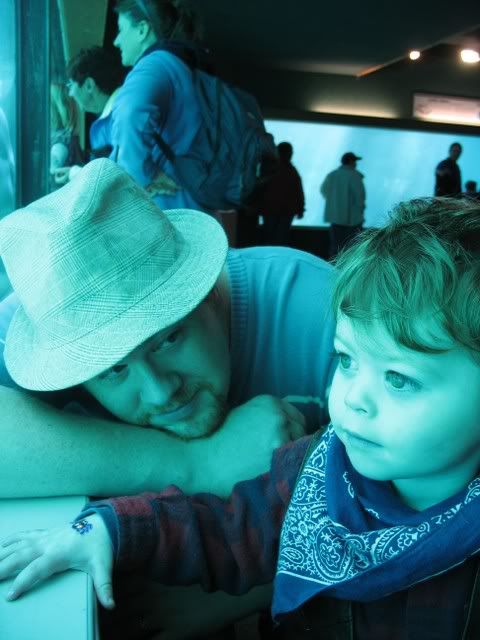 I hope everyone else had a fantastic weekend!