The weekend was full of family and friends, Sunday being both blessing day, and a birthday. To prepare, I spent a lot of time in the kitchen, making pumpkin cream cheese cupcakes...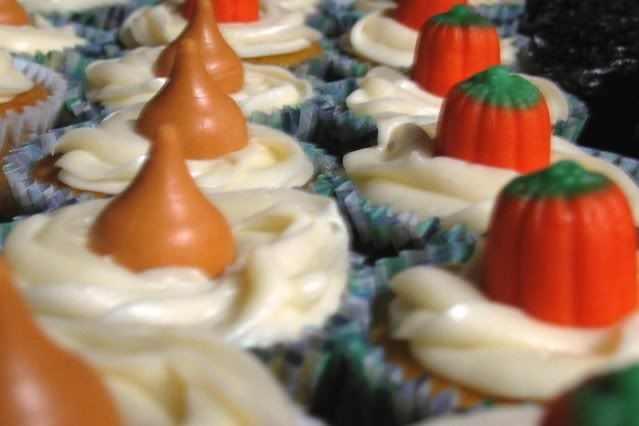 ...German chocolate cupcakes...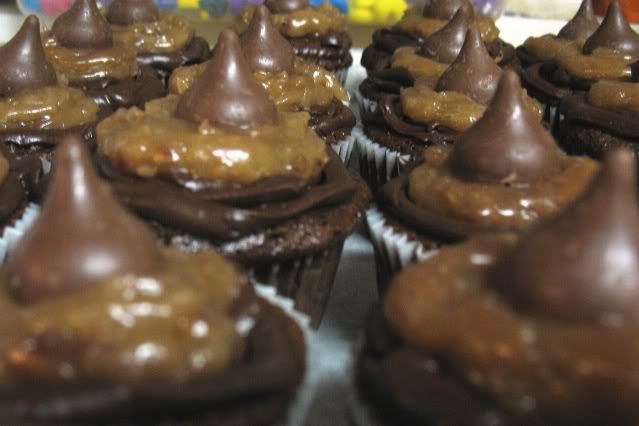 ...and birthday cake/cupcakes for my beautiful sister-in-law (who graciously let us hijack her birthday this year).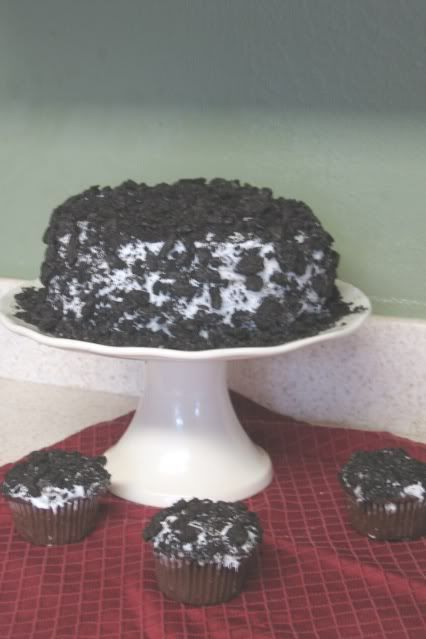 (It's chocolate with cream cheese and cool whip filling, vanilla frosting with crushed oreos- I wish I'd gotten a picture of it sliced. It was even prettier.)
Knowing this was coming, I decided to wait until after last Sunday to start working on losing the baby weight. The leftover cupcakes went to WBH's second period class, where he heard several "I wish my mom baked like this" remarks, which flattered and saddened me. Except for the pumpkin cupcakes, it's boxed mixes and canned frosting plus kisses, folks. Not too hard- it just surprised me to hear, I guess.
Studly suit pictures coming tomorrow!