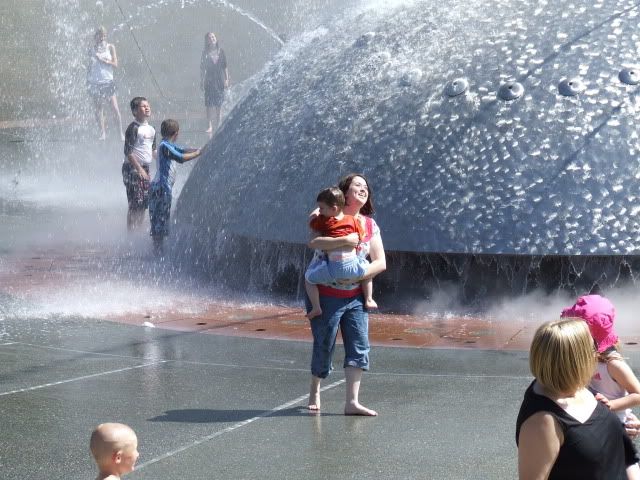 Do I say "Yes" enough to Stinky, or is it too often "not now?" Are there too many kiddie gates in his life, literal and figurative? Are they for his safety or my convenience? Am I too plugged in and not connected enough? What decisions are making me happy, and which ones are making me entirely too stressed out? Will the pressure I have been feeling this week finally wear off after closing on the house and my brother's wedding are done? Have I made too many committments? Or do I just need to be committed?

I want to be the mom in the picture more often- connected, in the moment, happy. I think I've been focusing on some of the wrong things. Too much Martha, not enough Mary. Lots to think about.
I'm so blessed to have my family; WBH and Stinky are the best parts of everything. Am I doing enough for them, or am I too focused on my own pursuits?
Sorry for the emo. We now return to your regularly scheduled programming.