I wanted very much to get more on the walls in Stinky's room. He loves animals, going to the zoo, and watching animal planet. His room already has his name in animal prints, a mural from It's a Big, Big Word courtesy WBH's mad skills, and a recently acquired lion rug. It doesn't look like it's taxidermied, I promise.
The goal was to keep with the animal theme, and to keep it cheap. I found a book, published in 1957, called "All About Strange Creatures of the Present." The pictures in the book were perfect, and the price couldn't be beat at $.50.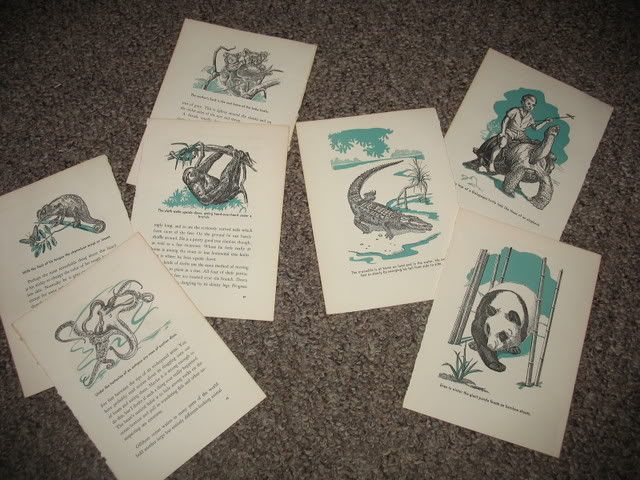 Add a few frames on clearance at target, and you've got some great, custom wall art.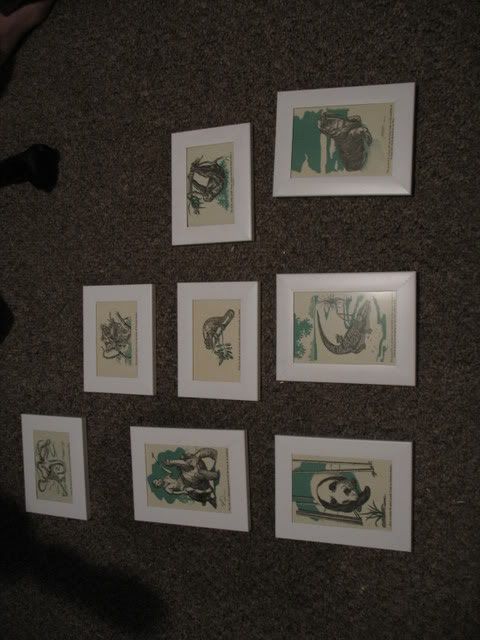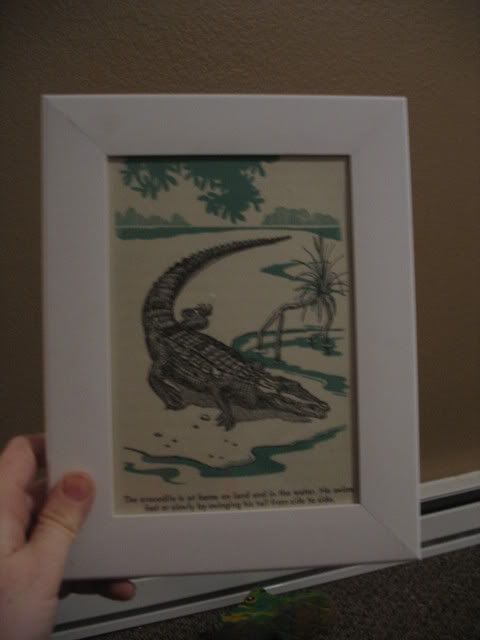 Total cost on the project was about $12. I can't wait to get them on the wall!