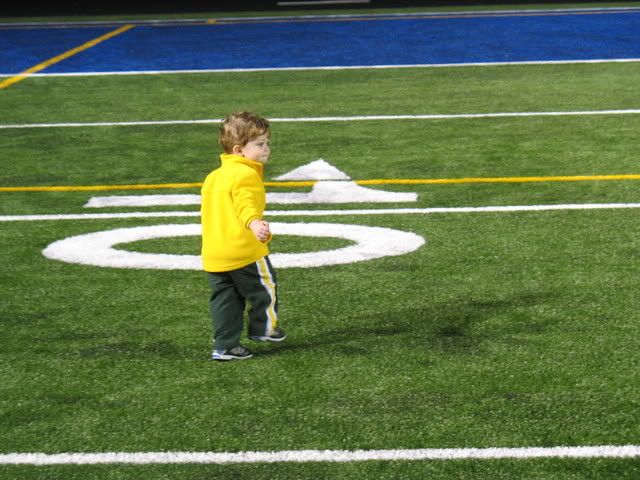 At last week's first football game of the season, Stinky managed to make his way onto the field sometime in the second quarter. Fortunately, all of the action was on the other side of the field, but it didn't stop the heart attack I had as I chased him down the track. Even though I graduated almost ten years ago, and didn't play a single sport, I ran interference this weekend!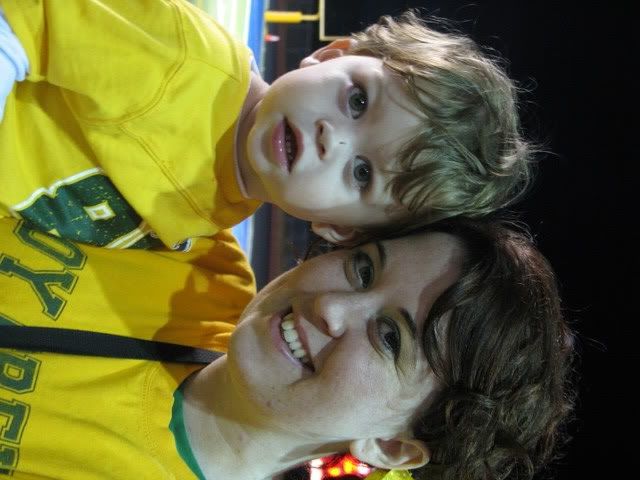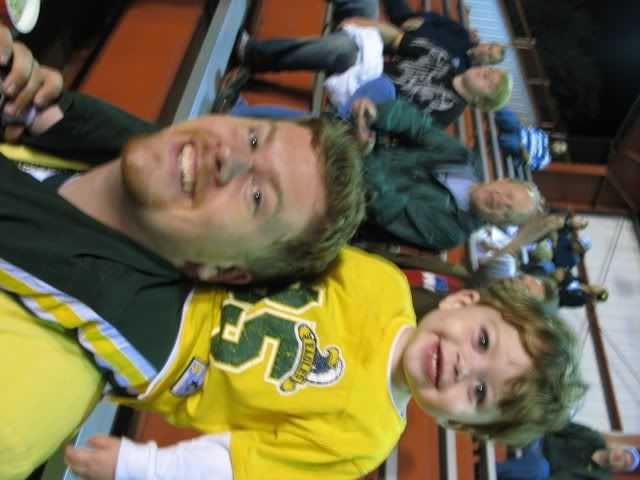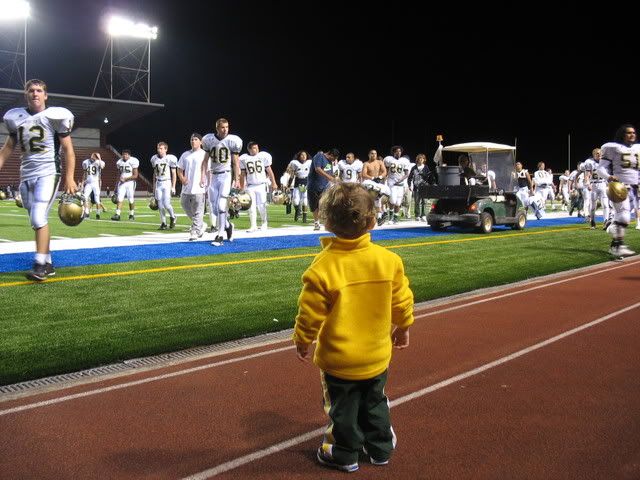 After his attempt to join the big guys, he seemed to be content to eat popcorn, scream "A-Town" with his family and flirt with the cheerleaders. We let him run all over the field after the game, which he loved.
How was your weekend?