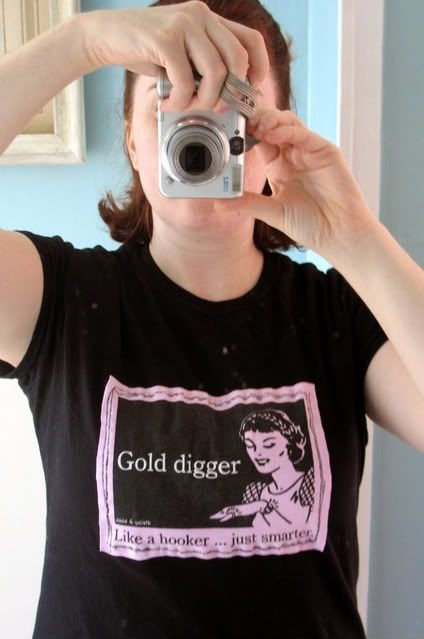 I stink, I know. I'll try not to anymore. So the pink part of this shirt was one of my favorites, before I had my son. WBH bought it for me- we both thought it was clever, since he's a jeweler. Since having Stinky, the shirt didn't fit so well, but i really wanted to wear it. The secret? Rough-edge applique.
Basic instructions: Cut the logo out of the old shirt and pin to the new one (in this case, a clearance top from Jo-Ann). Stitch around the edges, being careful not to stretch the fabric as you do. Repeat until you have the desired border around the original image. Ta-Da!
It did pucker a little, but after washing the shirt, it seems to have minimized the puckering!