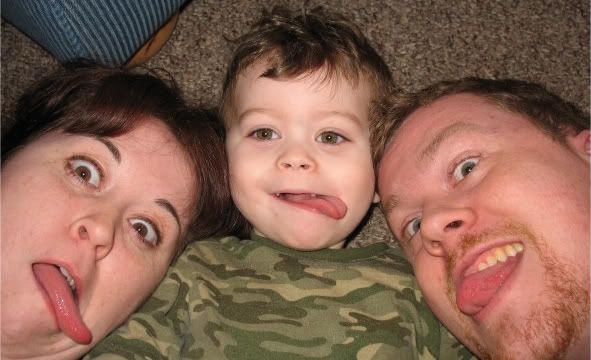 Almost, anyway. Tomorrow is the last day of spring break, and I'm sad to see it approaching so soon. I can't wait for the summer. Of course, I need to learn how to keep our routine and the cleaning up when WBH is home, because all motivation to clean goes right out the window.
We've spent most of the week at the zoo. For the guys, it was three days this week. Stinky was in heaven. I was sad to miss the zoo with them (they went to the one we don't have a membership to), but I got to go to Weight Watchers, dress shopping, and the grocery store child-free. I never knew it could be like that.
Our big triumph of the week was transitioning to the big boy bed. The first night was a little tricky, but he has done brilliantly since. I (finally) finished his quilt, and I'm looking forward to showing it to you on I Made It Monday.
Next week, we're back to 'normal,' derby schedule, home preschool, meals and naps at regular times. Now to make a dent in the piling up housework, prepare for Easter, as well as a church lesson. Happy Easter!