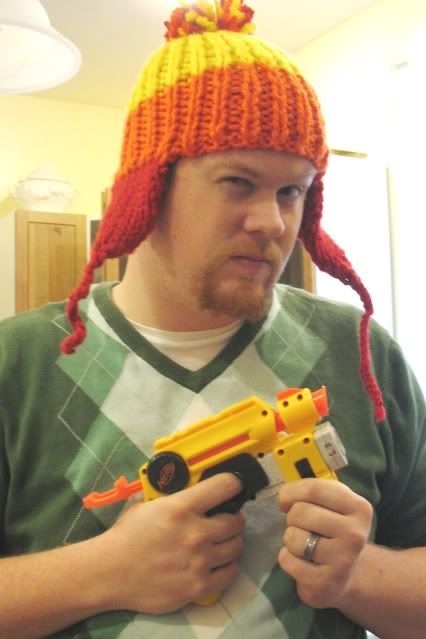 Tealah introduced us to Firefly earlier this year- that series was too short-lived. We really enjoyed it, though, and when it came time to make Christmas presents, a hat inspired by Jayne Cobb seemed like a great option. Now I'm making another for her roommate as part of the Facebook Pay it Forward craft trend this year. It never crossed my mind that WBH actually kind of resembled Jayne, until I had him pose for this picture.
For the story of the hat, check out this video:
Happy Monday! Did you make anything this weekend?