This weekend, WBH and I attended a Zombie Wedding. It was awesome. He'd made some of the jewelry for the couple- groom's ring, necklaces for the bride and maid of honor - and we were excited to see how the evening would go. It was great to see how they did it their way and how much of the wedding really was about who they were. It was really fun.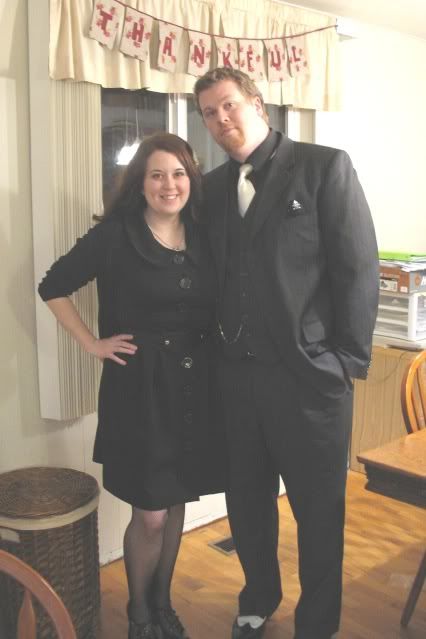 Dress: JCPenny Clearance (best $10 I've spent on clothes)
Sweater: thrifted a million years ago
belt: borrowed from sister
WBH looks pretty hot in his suit and two-toned wing tips, but make sure you don't miss this detail: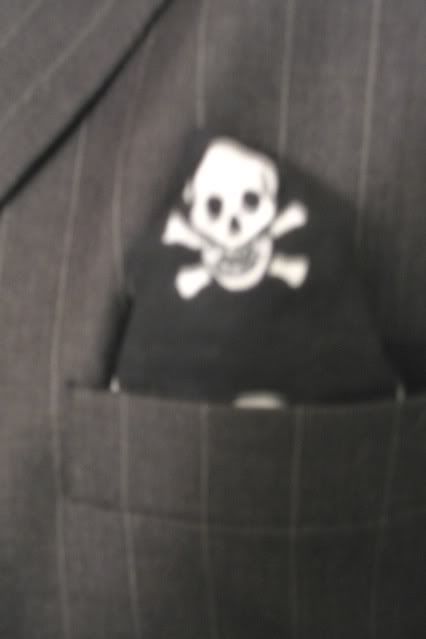 Here's the bride's brain necklace, be sure to note the skeletal hand clasp, too. He never ceases to impress me with how skilled and creative he is!
Linking up to What I Wore Wednesday at The Pleated Poppy.