I really liked the motivation that doing this one gave me last week to not wear sweatpants all the time, so I think I'll keep trying this WIWW out. Let's start with the bad:
Church this week. Right as we needed to leave, WBH pointed out that my new shirt was a little low for church if I'd be standing around anything but children and munchkins (one of the benefits of marrying a tall man...). So this completely unflattering ensemble was
reminiscent of Nanny from The Muppet Babies.
Lesson learned, ladies- have your husband check out your chest before the moment you're walking out the door.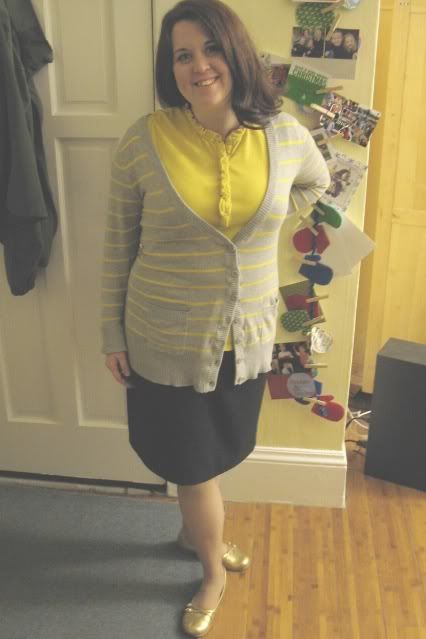 Cardigan: thrifted
Shoes: hand-me-downs from little sister (does that make them hand-me-ups?) wore these because the parking lot has been icy. weather, please heat up so the heels can come back, please.
It gets a little better (hey look, she colored her hair and it makes her look less tired...)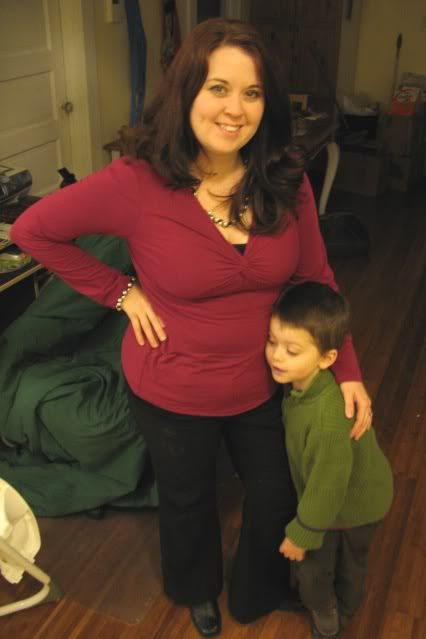 grateful I wore slacks at a wedding reception, where I had to chase Stinky.
slacks: limited, thrifted
hey, waist, remember when I had you? Maybe you can make a comeback this year?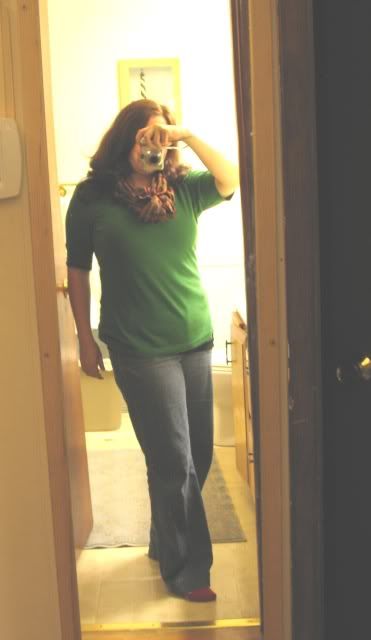 New Year's Eve with Family
Scarf : made by me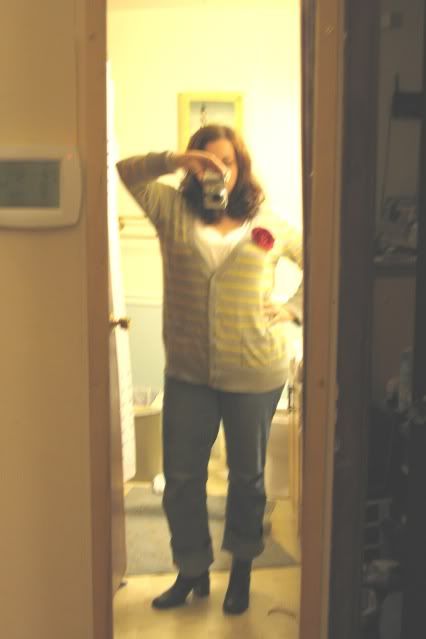 This may have been Christmas Day. I remember because it's the first day I'd seen my sister in a while- she works at the mall.
Tank: Hand-Me-Down
Sweater: Thrifted, Target
Jeans: Thrifted, Eddie Bauer
Pin: Made by Me

Well, now I'm inspired to do better next time! Hope you're having a great week!