A plague hit my house this last week and hung on for dear life. I kid you not, we were pretty miserable. Except for Stinky. He was full of health and energy and I found myself wishing that he was sick, just so he'd slow down.
So, the outfit you see below was worn no less than three times this week. It is embarassing to admit, but it's true. It was washed at least once in there, so I can take some solace in that.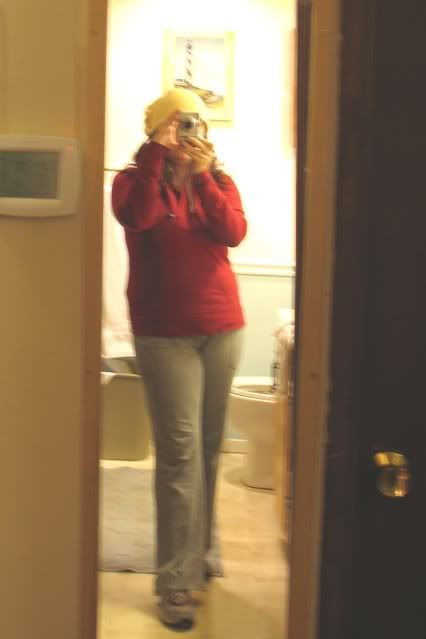 Hat: Knit by me
For church I did a little better, I think. Like my styling bead necklace? It's a one of a kind, Stinky Original.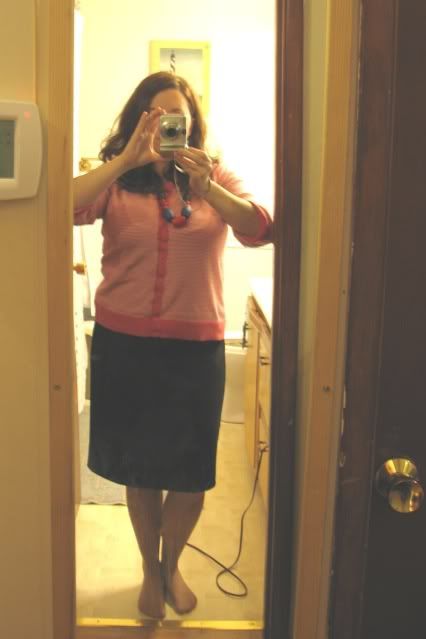 Sweater: Thrifted, Old Navy
Necklace: made by Stinky

We're finally all feeling better, so here's hoping for a better week, with another wedding outfit thrown in. It gets better- it's a ZOMBIE WEDDING.