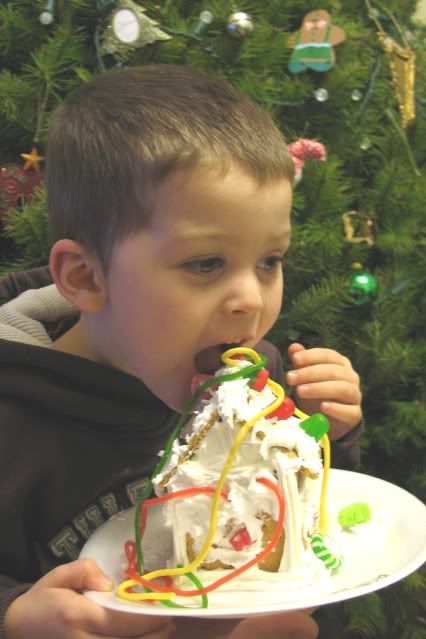 It was a really nice weekend. Was yours? I hope so.
I'd planned for a round-up of the handmade gifts I made, but the weekend has been too full.
Full of family faces, from near and far.
Full of noses being wiped, Theraflu and Emergen-C chugged.
Full of puzzles and games played on the rug.
Full of gratitude and reflection.
Full of snuggles and late-night movies.
Full of joy at Rotten sleeping in the bed Santa brought him (On his own! CELEBRATE!).
Full of one-on-one time with Stinky thanks to Rotten's sleep successes.
Full of appreciating gifts, but embracing the companions.
Much, much too full for writing any blog posts.
So I hope you'll forgive me, but this weekend was so filling that if it was a meal, I would be searching for my maternity pants.
Okay, you caught me, I totally had to find my maternity sweats. I'm back on track now.
Come back tomorrow, though. This week is full of good stuff.